The Choosing
Selecting a new pipe is a different process for almost everyone, but there are a few categories that most people tend to fall into at one point or another, sometimes changing from day to day.
The Impulse Buyer – We all know this feeling, especially those of you who get email updates from Smokingpipes.com. A new pipe pops up on your screen and, for no rhyme or reason, you must have it. There might not even be anything in particular that you can describe as to why you must own this piece, but deep down inside, you know that you will have it.
The Impulse purchase is not a bad thing, though those of us who suffer from Pipe Acquisition Disorder (or P.A.D.) have often felt the tug when we have promised ourselves that we will not purchase anything else. "No more!" we say defiantly, usually after clicking the Confirm Purchase button on some pipe website. Without fail, however, there will soon be some other temptation that breaks our vow of pipe-celibacy far sooner than we intended.
Those few of us who remain strong will surely fall into another category.
The Collector – This individual has limited himself to a certain scope of the pipe world, though how large a range that is varies wildly. Sometimes it is one artisan in particular, or one geographical area, or even a particular shape, or possibly a particular shape from a particular artisan, maybe even from only one year!
Regardless of what the limitation, this individual passes up the impulse purchases, at least more often than not, but cannot resist when a prime example of his specified interest finds its way to the For Sale section.
I tend to try to limit myself to the Collector area, but I am weak. My weakness means that I have many different collections going on at once. For example, I collect bamboo blowfish pipes, the Rubens Rhodesian shape from G. L. Pease, di Piazza, and Radice, and all Russian pipes. With so many areas of interest, some much larger than others, it is easy for me to justify an addition purchase to myself.
The Novelty Aficionado – This particular pipester is interested in unusual shapes and concepts. If a shape that has never existed before suddenly spawns into existence or a well-established pipe maker tries something that he has never attempted before, this individual will be at the front of the line. Also in this group are those who assemble pipes in collections, such as Pipes of the Year, Christmas pipes, and so on.
This method of collecting is similar to purchasing first edition books. There is something appealing about owning one of the earliest models of anything: cars, comic books, pipes, etc. While a more unusual collecting method, it often yields one of the most impressive and distinctive collection.

The Hoarder – I have been asked many times when enough is enough. While some people are able to place a limit of ten or twenty pipes, I always feel inclined to answer that enough pipes is always one more than I currently own. While this can be a treacherous path in the eyes of some, I view it as healthy. Pipes make me happy, very happy, so why should I place an arbitrary limit on my collection. Is 101 pipes so much worse than 100? If not, than why would 102 be worse? (I am also curious how many of you get the picture to the right. Please post in the comments here if you actually get the reference!)
The Limited Supplies – These people are on the flip side of the hoarder. They limit themselves strictly to a certain number of pipes. I do understand the reasoning of those who place such limits, as it makes them spend a great deal more time contemplating each and every purchase and appreciating each pipe to the fullest.
This, however, is the one section where I cannot place myself. I see the pipe world as too wide-ranging, too vast, too incredible to limit myself. To those who do, however, I give my highest respect.
I am sure we all see ourselves a little in at least one of these, but that's a good thing. It means that you are enjoying the hobby. Keep enjoying it!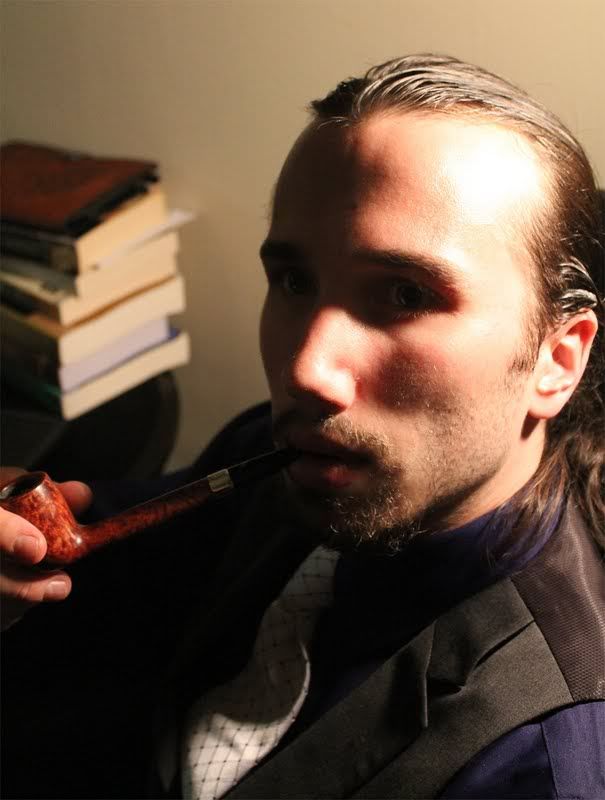 Ethan Brandt: Guest Blogger