An Alternative to Matches and Lighters
So, what do you use to light your pipe? Are you a Zippo type of person, with the oh-so-famous click? Do you like to live hot and dangerously with the torch lighter? Maybe just a simple Bic lighter is enough for you, or you like to do with the fancy Old Boy. On the other hand, you might like the classic appeal of plain matches. Did I cover just about everything? Yes?
Wrong. I have an alternative to all of these to recommend for you, but you have to keep your mind open. Okay, toss out all of your preconceptions about lighters and matches and what you think is best. Did you do that for me? Okay.
Most people tend to agree that a lower internal temperature in the tobacco chamber yields a more flavorful, more enjoyable, and (naturally) cooler smoke. There are two main ways of achieving this lower temperature: puff slower and don't over-light your tobacco. Many people tend to avoid the torch lighter because they have a higher temperature, which transfers more heat to the tobacco and thus to the smoke.
A Bic lighter, for example, burns around 3,500 degrees Fahrenheit. Butane torches frequently reach up to 2,600 degrees Fahrenheit. Propane lighters tend to get between 2,000 and 3,000 degrees. Matches, on the other hand, are composed of an ignition agent, such as sulfur or phosphorus, and wood. Once the ignition agent burns away, which typically disappears after two seconds or so, a match burns at about 1100 to 1500 degrees. While that is still ridiculously hot, that different of between 500 and 2,000 degrees can make a lot of difference on the temperature of the smoke.
There is another option that burns at an even lower temperature, is very affordable, and avoids most of the toxic chemicals associated with lighters or matches. That option is hemp wicks.
I first heard of this when I saw Dustin using it at the 2012 Chicago Pipe Show. I'll admit, it's strange looking to use. But since hemp is not a gas and is a less-dense material than wood, it burns at a lower temperature than both matches and wood. I did some searching, but could not find the exact temperature, though some rough guesses placed it well less than 1,000 degrees, closer to 500, actually. I cannot confirm that and will happily change my numbers if any of you find more exact information.
Every little degree can make a difference. From personal experience using hemp wicks to light my pipes, I can tell the difference. Well, at least I think I can. Sure, it's possible that it is entirely a placebo effect. However, we know that a cooler smoke often yields a better smoke, so I will happily use a different means of lighting my pipe to increase the ease of achieving that cool smoke.
So, go on, Try something new. I hear it's catching on...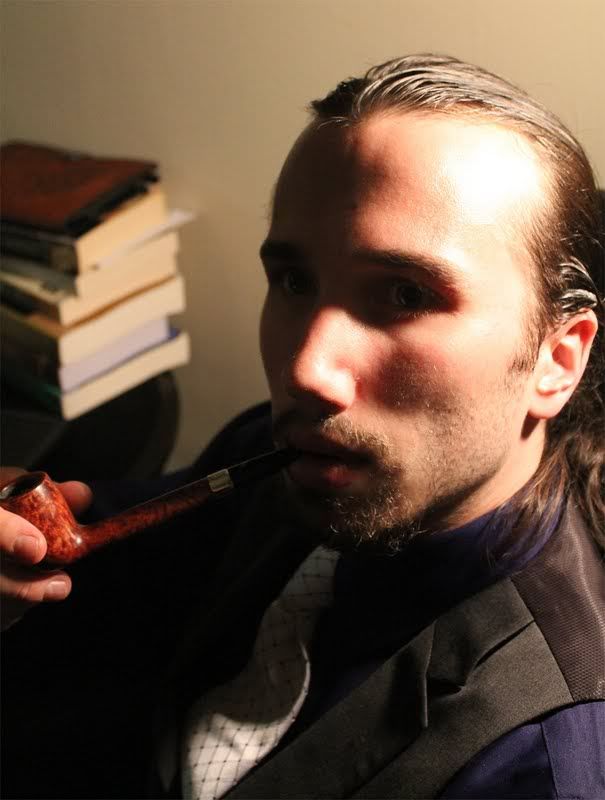 Ethan Brandt: Guest Blogger