Tobacco Samples: Mac Baren Modern Virginia Loose Cut .71oz
Product Number: 012-677-0010
Modern Virginia consists of bright and darker Virginias from two continents, combined with Cavendish and a touch of Burley for a soft, smooth smoke. The result is a natural, sweet tasting tobacco with a just detectable topping of ripe fruit to captivate the modern pipe smoker.
This is a sample product, free for a limited time with purchase of a tinned pipe tobacco. To purchase Modern Virginia in either Flake or Loose Cut form, check out the links below:
Modern Virginia Flake 50g
Modern Virginia Loose Cut 100g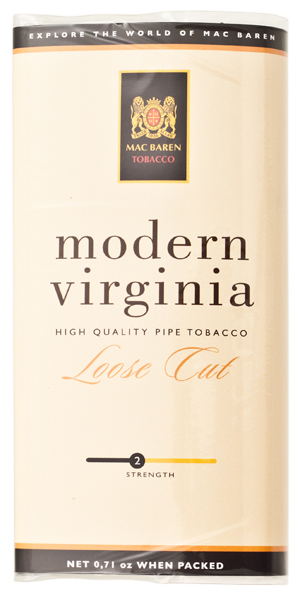 Customer Reviews (1 Total)
good .....tobacco
May 28, 2015
Product: Tobacco Samples Mac Baren Modern Virginia Loose Cut .71oz
good.........