Home Fragrance: Lampe Berger Pebble White Lamp
Product Number: 001-263-0143
The Pebble Lamp collection is natural and Zen inspired. The series features the hues, textures, and shape of naturally occurring pebbles to create a serene impression. It is the first collection to feature the Zamac "Ball" Diffuser top.
The Pebble White Lamp is unique from the rest of the series. Rather than a solid color and a smooth polish, the surface is speckled with white, ranging from translucent to opaque. From a distance, it gives the appearance of frosted glass, but up-close one can see and feel the delicate texture of white flecks and specks. The result is a beautiful and delicate, but still earthy design.
Capacity : 260ml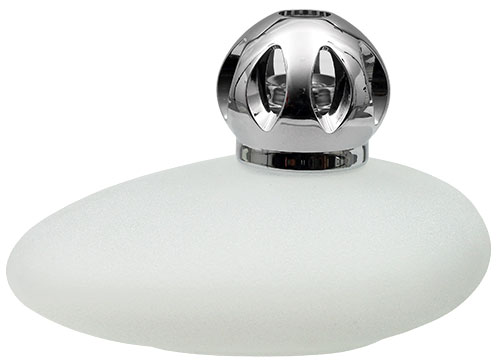 Customer Reviews (0 Total)
Overall Rating: No reviews yet.