Home Fragrance: Smoke Odor Exterminator Candle Creamy Vanilla 13oz
Product Number: 001-263-0218
Where regular candles simply mask foul odors, Smoke Odor Exterminator candles actually eliminate them, featuring a special enzyme that attacks and breaks down unpleasant odors in the air. Available in a variety of scents and fragrances, this is a must have for any indoor smoker.
Measurements: H 4 1/4" D 3 1/4"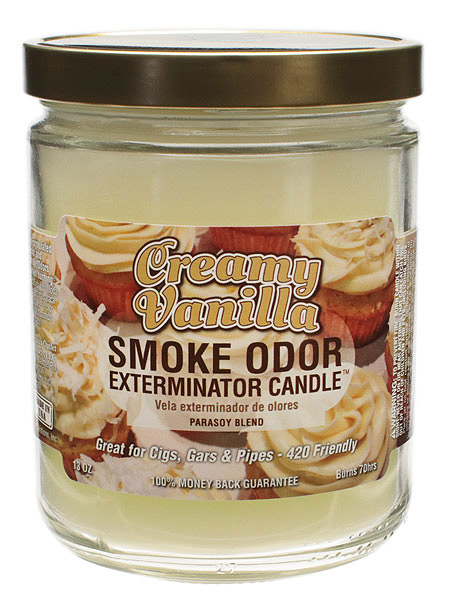 Customer Reviews (2 Total)
Good enough
February 04, 2022
Product: Home Fragrance Smoke Odor Exterminator Candle Creamy Vanilla 13oz
I really feel its about limiting the impact that pipe tobacco has on a room not completely eliminating it. If you keep this in mind this is an excellent product.
It really does help
January 06, 2023
Product: Home Fragrance Smoke Odor Exterminator Candle Creamy Vanilla 13oz