Ashtrays: Savinelli Ceramic 1 Pipe Brown Ashtray
Product Number: 001-218-0018
As well as crafting quality Italian pipes, Savinelli also offers a wide range of refined pipe-smoking accessories, including this ashtray and pipe rest combo. Specifically designed for pipe smoking, it features a single pipe rest set within the tray itself and a spacious ash well replete with a cork knocker to safely tap out ash without damaging your pipe. Fashioned from ceramic and offered here in a brown finish, this Savinelli ashtray is perfect for a coffee table, desktop, or patio area.
Measurements: H 1 3/4" W 5 1/2"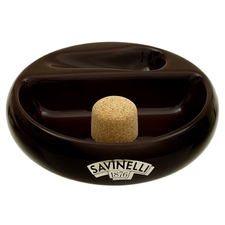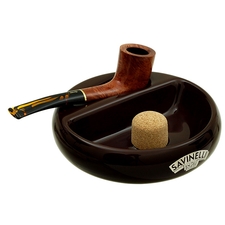 Customer Reviews (1 Total)
Elegance yet funcational
May 26, 2022
Product: Ashtrays Savinelli Ceramic 1 Pipe Brown Ashtray
I like things that have a touch of elegance, add to the decor, and yet are very functional. Well made and high quality we expect from the name. I really like this ashtray.