Books: Pimo's Guide To Pipe Crafting at Home
Product Number: 001-119-0042
For those interested in pipemaking, Pimo's Guide to Pipe Crafting at Home is a must-have. It's suitable for the novice, with its history of pipemaking and informative discussion of the form and function of individual pipes, while experienced smokers can feel free to dive into their first project using the diagrams and detailed, concise instructions contained within. Each step is laid out in easy-to-understand detail, from choosing materials to the variances between briar and meerschaum, to ensure you have everything you need at your fingertips.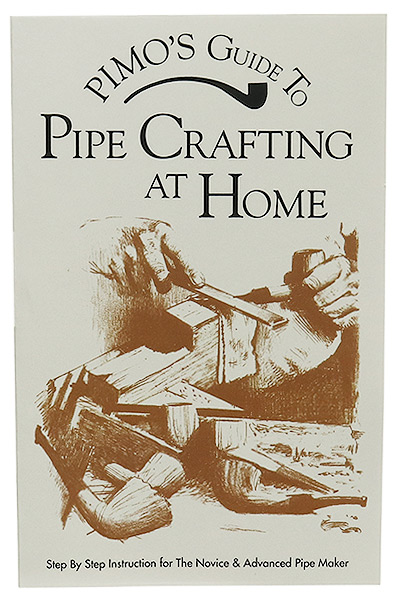 Customer Reviews (2 Total)
Excellent book
August 27, 2018
Product: Books Pimo's Guide To Pipe Crafting at Home
This book is great! It's filled with a lot of helpful information.
Gave me a lot to think about
November 27, 2019
Product: Books Pimo's Guide To Pipe Crafting at Home