Books: Pipes and Tobaccos Magazine Fall 2018
Product Number: 001-119-0043
The longest-running, highest-quality commercial pipe magazine in history, Pipes and Tobaccos continues to publish compelling articles pertinent to our hobby. In this issue, an article/interview with famous Chinese carver Ping Zhan, a story on Uhle Tobacco Company, a piece on Wilke tobacco blends, the return of the Richmond Pipe Show, and much more.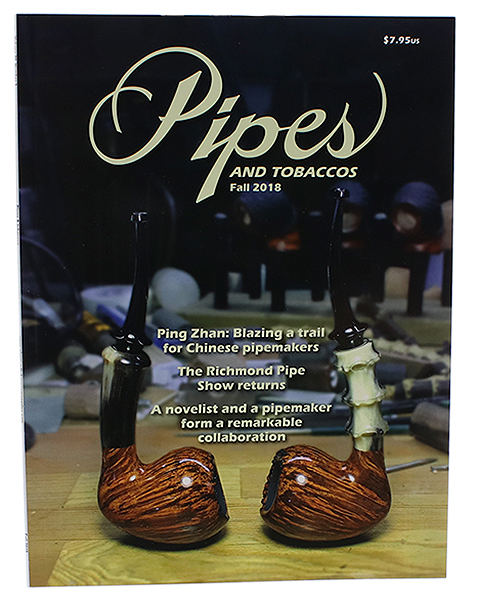 Customer Reviews (1 Total)
Another great issue
September 10, 2018
Product: Books Pipes and Tobaccos Magazine Fall 2018
Great articles this month! It's always a good idea to put the current issue in your cart when it's in stock.