Books: The Pipes of Basil Rathbone's Sherlock Holmes 2nd Edition by Mark Irwin
Product Number: 001-119-0055
Author of The Peterson Pipe: The Story of Kapp & Peterson and respected Peterson expert Mark Irwin offers an in-depth analysis of the pipes smoked by Basil Rathbone as Sherlock Holmes. In The Pipes of Basil Rathbone's Sherlock Holmes, Irwin discusses the many pipes Rathbone smoked throughout his 14 Sherlock Holmes films from 1939 to 1946. It features myriad still shots from various films, as well as numerous pictures and illustrations of specific pipes, and this second edition incorporates details of Peterson's Pipe of the Year 2021 — a revival of the Irish marque's 4AB bent Billiard and iconically smoked by Rathbone's Sherlock — and includes a special interview with Peterson's Pipe Specialist Giacomo Penzo, outlining the process of revitalizing the legendary 4AB.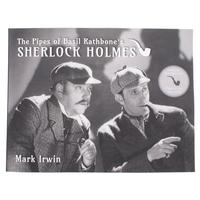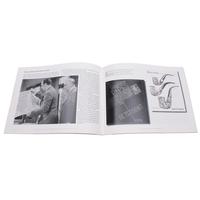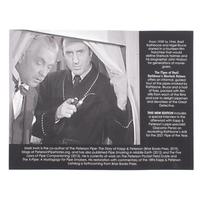 Customer Reviews (2 Total)
A MUST HAVE
August 26, 2022
Product: Books The Pipes of Basil Rathbone's Sherlock Holmes 2nd Edition by Mark Irwin
Fantastic!
January 26, 2022
Product: Books The Pipes of Basil Rathbone's Sherlock Holmes 2nd Edition by Mark Irwin