Product Number: 001-119-0056
Of Pipes and Men by Larry Gosser and Mark Irwin overviews 25 historic pipe-smoking icons — including Jacques Cousteau, Albert Einstein, Greta Garbo, Jackie Kennedy, C.S. Lewis, and J.R.R. Tolkien — detailing their lives and legacies in one-page summaries accompanied by individualistic illustrations.
With playful prose and comic-style artwork, Of Pipes and Men tastefully and informatively combines the illustrative prowess of Larry Gosser, an illustrator whose accomplishments include work for Peterson of Dublin as well as a licensed Classic Popeye art-print series, with the literary acumen of Mark Irwin, well known pipe blogger and co-author of The Peterson Pipe: The Story of Kapp & Peterson. It's an ideal resource for every pipe smoker, elevated by quick and easy organization, brief yet detailed biographies, quick wit, and a stylish aesthetic.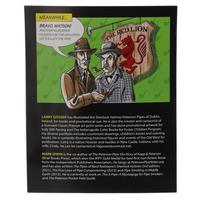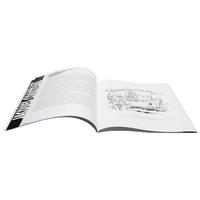 Customer Reviews (1 Total)
Fun and Informative, Worth a Read
February 03, 2022
Product: Books Of Pipes and Men