Books: History of the Calabash Pipe, Second Edition
Product Number: 001-119-0017
Who else, but Gary Schrier, would write, and publish, entirely upon his own initiative, and largely out of a personal desire to simply see it done, a monograph on the history of one single, particular pipe design? As far as I know, no one. As Quixotic an endeavor as Schrier's History of the Calabash Pipe might initially sound, there's nothing irrational in the manner Gary has gone about researching and writing the book itself. Make no mistake, this is a thorough account of just about every imaginable aspect of the history and development of this utterly unique category of smoking instrument, touching on everything from the Calabash's popularity amongst fighters of the Anglo-Boer conflict to the finest modern collections - and all with a wealth of accompanying photographs.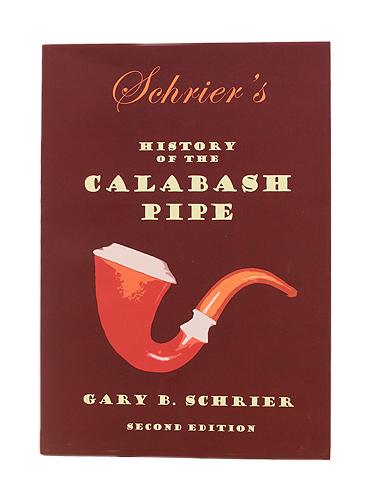 We apologize, but this item is temporarily out of stock. Please check back with us in a few days.
Customer Reviews (1 Total)
Buy this book.
October 19, 2012
By: John M.
Product: Books History of the Calabash Pipe, Second Edition