Cutters & Accessories: Les Fines Lames Sheath for Le Petit Cigar Cutter Tan
Product Number: 001-317-0246
Renowned for their cigar knives, Les Fines Lames in France fashions some of the finest quality cigar accessories available — their name bespeaks their reputation, after all. Such a pristine cutter deserves to be well cared for, so Les Fines Lames also offers special sheaths for the knife cutters, protecting them from scratches as well as preventing them from sliding open unexpectedly in a pocket. Like their cutters, the sheaths from Les Fines Lames is handmade in France, with this particular offering design for the Le Petit cigar knife and crafted from dark-tan, calfskin leather.
Note: The Le Petit cigar knife cutter is not included with this product. Picture for example only.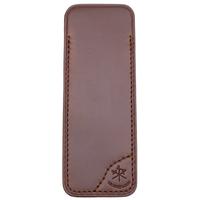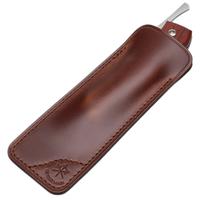 Customer Reviews (1 Total)
Soft leather, nice stitching
June 26, 2022
Product: Cutters & Accessories Les Fines Lames Sheath for Le Petit Cigar Cutter Tan
Supple. Confirms to the cutter the moment you use it. Nice color dye and fits perfectly.