Filters & Adaptors: Savinelli 9mm Charcoal Filters (35 Count)
Product Number: 001-545-0582
These Savinelli charcoal filters are highly absorbent and designed to fit with pipes that accommodate 9mm filters, helping reduce moisture and provide a drier smoking experience. They're especially perfect for Savinelli pipes with 9mm drilling. At the ends of each filter are two flat ceramic caps that are highly heat resistant and feature ventilation holes that provide a natural draw and excellent air flow. Here presented in a pack of 35 filters.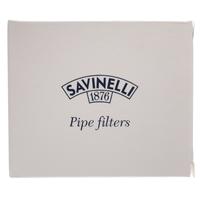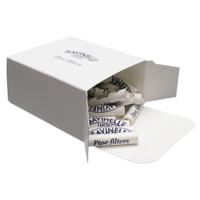 Customer Reviews (1 Total)
There are better filters
February 18, 2021
Product: Filters & Adaptors Savinelli 9mm Charcoal Filters (35 Count)
These aren't anything special. There are better ones available on this site.