Humidification: Humi-Smart 60g Humidity Control Packet-65%
Product Number: 001-317-0223
Designed to provide a stable relative humidity (RH) environment for your cigars and tobacco, Humi-Smart allows you to choose your desired RH level based on the type of cigars or pipe tobacco you smoke and your climate. Made from all organic materials with no preservatives, Humi-Smart packets are environmentally-friendly and tear resistant. One 60g 65% RH packet is offered here and is designed to not alter the flavor or aromas of your tobaccos. It comes complete with a humidity indicator card, providing a hands-free way of monitoring the RH level — simply replace the RH packet when the indicator card dot changes from pink to blue.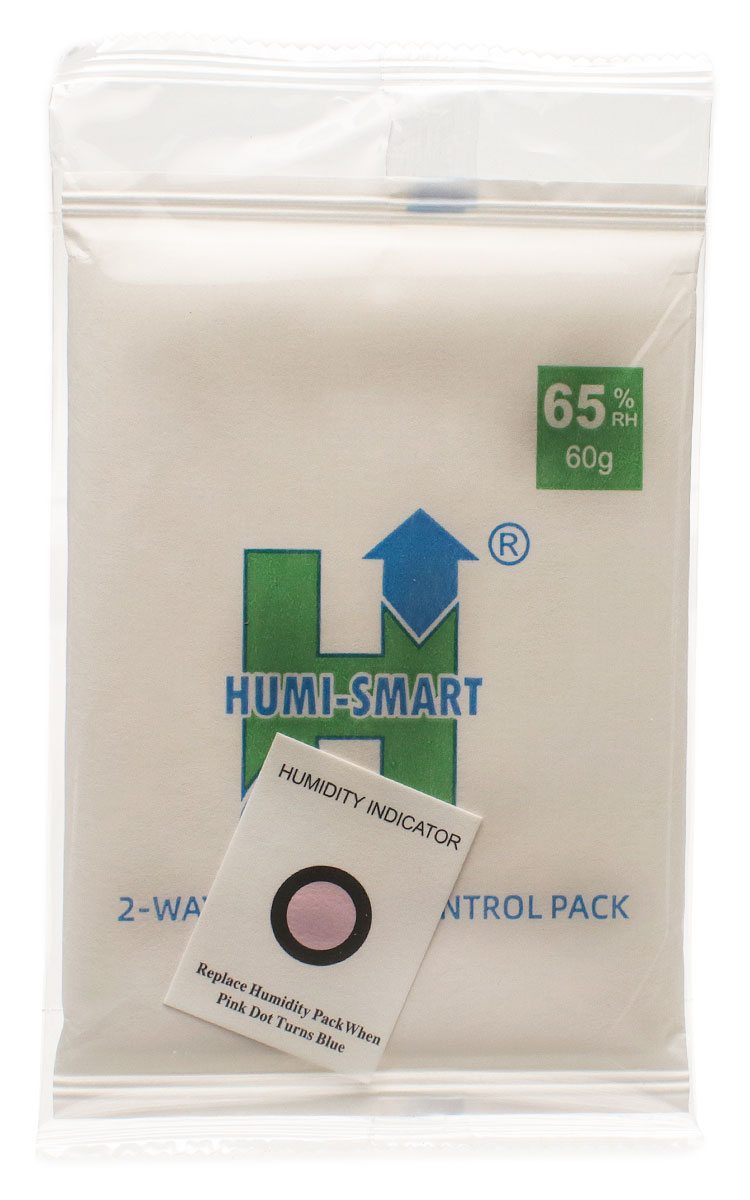 Customer Reviews (0 Total)
Overall Rating: No reviews yet.