Lighters: Kiribi Ohgi Black Matte
Product Number: 001-068-0193
Ohgi, along with sensu, are terms for a folding fan, but the namesake of this arrestingly retro lighter is considered more historical and formal. Far more than a simple means of moving air, an ohgi in the hand is a metaphorical spotlight upon the person who holds it.
Deco in design, with the discrete inclusion of a pipe tool and tamper, the ritzy Ohgi presentation abounds with cutting-edge advancements where they count. on the inside. It features:
dual flame design for covering a wider surface, while being gentler to your pipe
single tank construction of impressive fuel capacity
hinge spring made of a special polymer that is far more resistant to fatigue than steel
100% hand assembled in Japan
nickel, brass, and steel construction
folding pipe tool and tamper housed within the fuselage
Available in red sateen, black nickel, silver satin, or the quiet sophistication of the black matte now before you.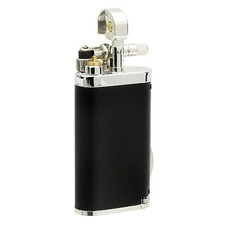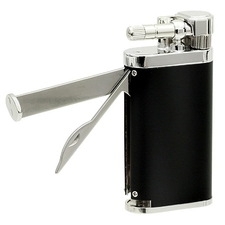 Customer Reviews (2 Total)
Dubious craftsmanship.
September 04, 2014
Product: Lighters Kiribi Ohgi Black Matte
Update
September 09, 2014
Product: Lighters Kiribi Ohgi Black Matte