Lighters: Corona Lighter Flints (5 pack)
Product Number: 001-068-0102
We highly recommend Corona flints for any flint lighter. Corona uses a high quality flint that is free of impurities, which can clog up your lighter's mechanisms. Flints of lesser quality create a "dirty" spark which can foul up your lighter. If you've used other flints, you'll find that your lighter will need much less cleaning and maintenance with Corona flints.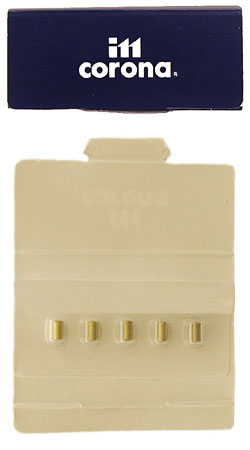 Customer Reviews (2 Total)
The Best
February 06, 2019
Product: Lighters Corona Lighter Flints (5 pack)
I've used them in all my Corona lighters for the past 6 years with no problems. They have never failed me not once!!
Good flint
January 21, 2019
Product: Lighters Corona Lighter Flints (5 pack)
I thought they would be soft and wear quickly but that is not the case last as long as other flints