Lighters: Dunhill Rollagas Palladium Plate Modernist
Product Number: 001-068-0376
Representing the height of luxury, Dunhill's pipe-smoking accessories are among the finest in the world, marked by stunning materials, expert Swiss engineering, and elegant aesthetics. The English brand's Rollagas lighters were launched in 1956 and were regularly used by the rakish, dapper James Bond in both the novels and earlier films. These lighters present a sleek, crisp-lined form, with the striking wheel located on the side of the lighter. The cap completely covers the nozzle for a clean-cut profile, emitting an always satisfying metallic *clink* as it's closed.
Normally, Dunhill's Rollagas lighters aren't crafted with an angled flame, but ours are custom-modified with an angled nozzle, designed specifically with pipe smokers in mind, orienting the flame to better accommodate lighting a pipe. Perfectly practical and ensconced in the unblemished beauty that can only come from Dunhill, this one is offered in plated palladium, a platinum-family metal 30 times as rare as gold, and presented in the texturally appealing Modernist finish.
Video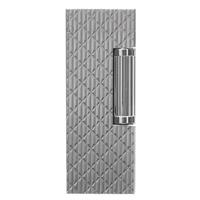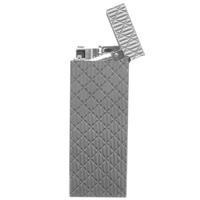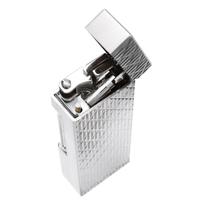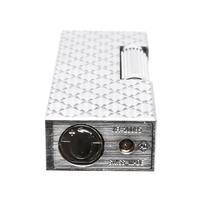 Customer Reviews (1 Total)
Incredible
November 07, 2021
Product: Lighters Dunhill Rollagas Palladium Plate Modernist
Far better than my DuPont Ligne 2 or LeGrande.