Pipe Accessories: Chacom Black Leather 3-in-1 Case
Product Number: 001-069-0315
Larger pipe-and-accessories cases can cost a pretty fortune, if you want one made out of good leather. They also usually have the shortcoming that, yes, now you've spent the dough and acquired a case for when you need more, but what about when you need less? That's as in, a smaller pipe case, not wanting to carry around any more than you need for one or two pipes.
Well, this Chacom pipe case is a three-pipe case. And it's a two-pipe case with a built-in tobacco pouch, plus another, larger, separate folding tobacco pouch. And it's various combination of these things depending on what you need, because it is made up of three separable/combine-able pieces, which all together assemble to make a five-pipe case — but only when you need it to be a five-pipe case.
Measurements: H 5" L 7 7/8" D 3 3/4"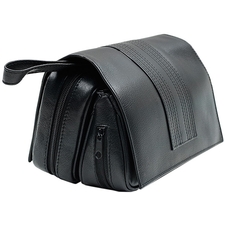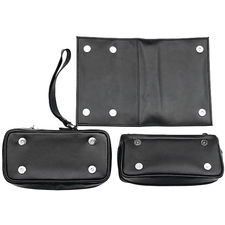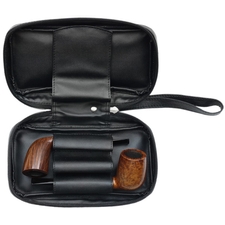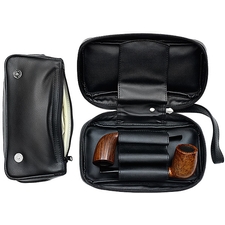 Your Price
$90.40

$113.00
Customer Reviews (0 Total)
Overall Rating: No reviews yet.