Pipe Accessories: Rossi 2 Pipe Case - Blue
Product Number: 001-069-0355
Available in two vibrant hues, Rossi's 2 Pipe Pouch is a modern accessory for the modern pipe smoker. Its exciting color palette will immediately appeal to customers wanting to make a statement with their accessories, and it features a number of functional benefits as well. Its semi-rigid case is flexible enough to fit in any bag, yet durable enough to keep the pipes safe and sound. In addition to the twin pipe holsters located within the case, there's also a netted mesh pouch along the opposite side — perfect for storing pipe tools or a bit of tobacco.
Measurements: L 7 1/2", H 4", D 1 3/4"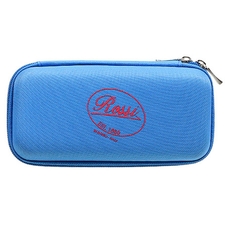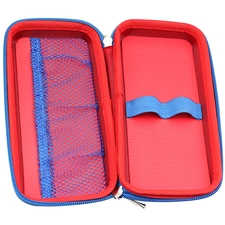 Customer Reviews (1 Total)
Extra protection
May 24, 2020
Product: Pipe Accessories Rossi 2 Pipe Case - Blue
I usually go with a leather roll, but wanted something with a hard cover for extra protection when my airline bags get thrown around. It's eye-catching, but definitely does the job.