Pipe Accessories: Smokingpipes Pipe Bag Grey
Product Number: 001-507-0098
One of the most overlooked yet essential pipe accessories, the humble pipe sock can protect your briars and meers from sunlight, scratches, dust, and who knows what else. Use it for everyday storage or in tandem with a pipe case while on the road. You can go ahead and throw away those purple Crown Royal bags if you'd like; these Smokingpipes-branded pipe bags fit your pipes much better, and are a whole lot more subtle.
W: 4.25"
L: 7.5"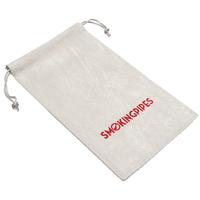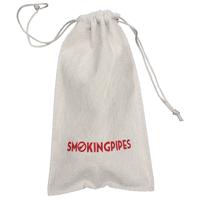 Customer Reviews (1 Total)
These are great. Why didn't y'all start selling these sooner?
May 17, 2019
Product: Pipe Accessories Smokingpipes Pipe Bag Grey
Good bags, great price. Just can't figure out why it took so long for them to be sold separately.