Cleaners & Cleaning Supplies: Falcon Pipe Cleaners (Pack of 50)
Product Number: 001-545-0574
The Falcon pipe consists of two elements: a removable bowl and a lightweight and durable, aluminum shank-and-stem configuration. The bowl features a threaded base that screws directly into a cup-like section, called the "humidome," on the end of the Falcon's metal fuselage. This humidome collects any moisture that may develop while smoking, and thanks to the threaded attachment, the bowl can be disconnected at any time to remove excess moisture.
Specially created for use with Falcon pipes, these extra thin Falcon pipe cleaners are designed to be easily inserted into the pipes metal shank-and-stem arrangement. They're also suitable for use with all pipes, especially pieces that feature smaller airways, making cleaning and maintenance effortless.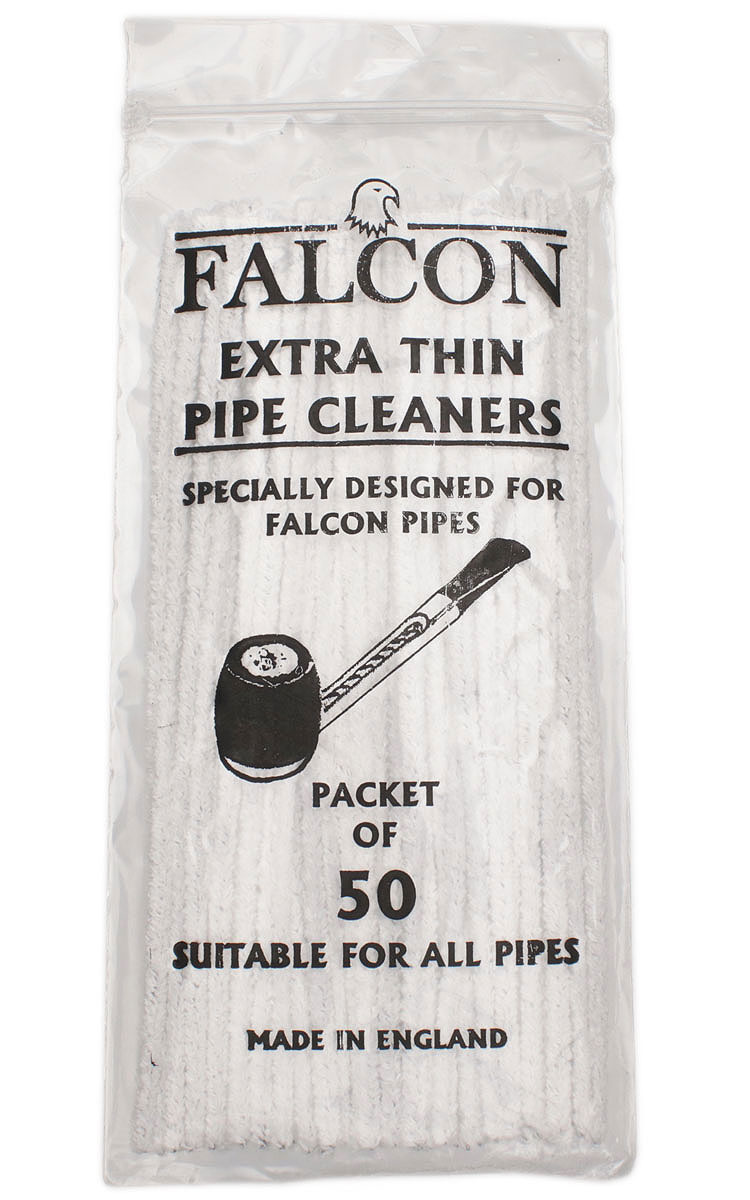 Customer Reviews (2 Total)
A Must Have for vintage pipes
March 08, 2022
Product: Cleaners & Cleaning Supplies Falcon Pipe Cleaners (Pack of 50)
I have and sell a lot of vintage pipes and often the draft hole was drilled smaller then. These make life a lot easier on me. Wish they were a bit more price competitive with others though. Still, glad I found em.
Best thin cleaners out there! Excellent for small drill vintage pipes too.
August 11, 2023
Product: Cleaners & Cleaning Supplies Falcon Pipe Cleaners (Pack of 50)