Cleaners & Cleaning Supplies: Peterson Bristle Pipe Cleaners (50 Pack)
Product Number: 001-136-0007
For over 150 years, Peterson of Dublin has been supplying the pipe-smoking public with pipes and tobacco, though the historic marque also features a line of high quality smoking accessories to make smoking your pipe as enjoyable as possible. One thing every pipe needs is a good supply of pipe cleaners, as these not only keep your pipe looking good, but can prevent the buildup of excess moisture and stray tobacco. These bristled pipe cleaners are perfect for any application that requires a stiffer, slightly rougher cleaning, able to remove more stubborn debris from your favored smoker and coming in a pack of 50.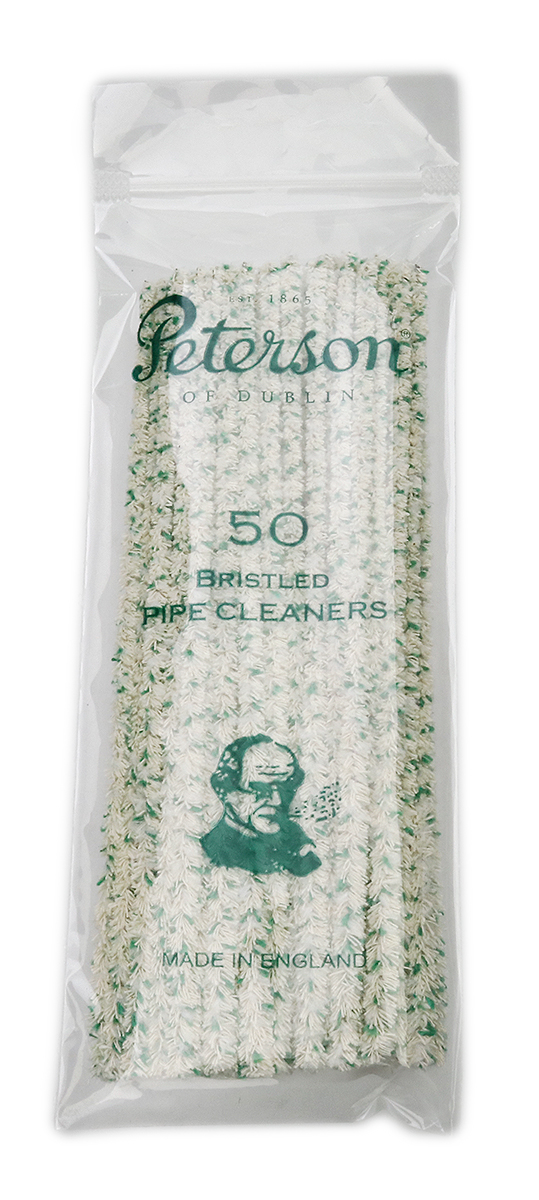 Customer Reviews (1 Total)
Product: Cleaners & Cleaning Supplies Peterson Bristle Pipe Cleaners (50 Pack)
Great bristle cleaners, double over to clean out shanks.