Pipe Accessories: 12 Pipe Round Stand with Jar
Product Number: 001-069-0005
Often, we have to make some fairly large aesthetic allowances for our pipe furniture unless we spend a fairly large amount of money. This stand will hold a full dozen of your best briar buddies as well as keep a goodly amount of your favorite tobacco close at hand (and at the right humidity). Best of all, this is one piece of pipe furniture that you will want to show off.
--Bear Graves
9 3/4"W/6 1/2"H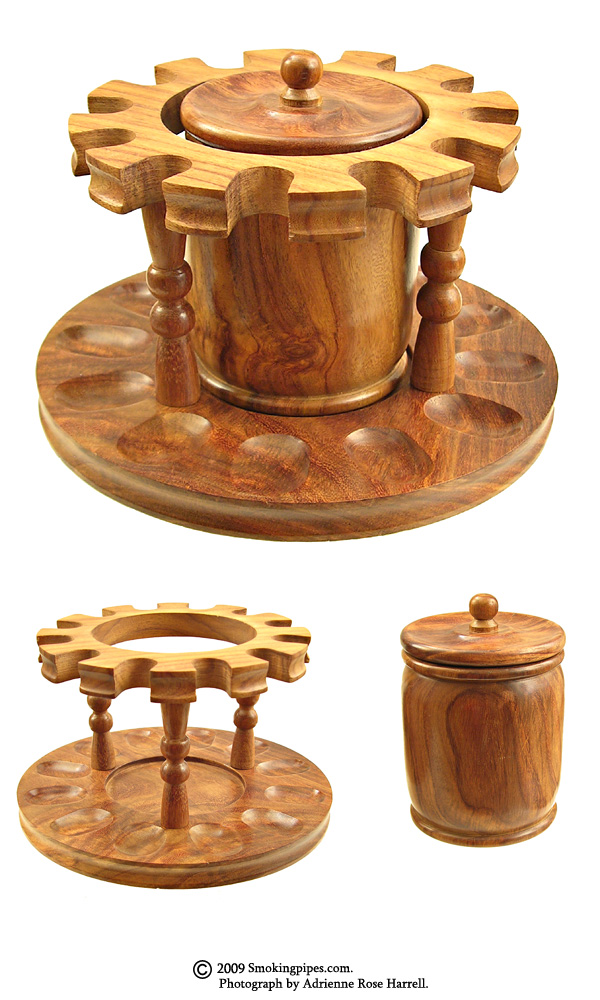 Customer Reviews (2 Total)
Domenicks Opinion
October 17, 2012
By: Domenick L.
Product: Pipe Accessories 12 Pipe Round Stand with Jar
By: Nate W.
Product: Pipe Accessories 12 Pipe Round Stand with Jar