Stands & Pouches: Savinelli Velvet Pouch Brown
Product Number: 001-069-0183
Featured in a rich shade of dark brown, this roll up pipe carrying pouch has room enough for your favorite pipe, and a little more - enough for some extra pipe-cleaners or match boxes, as well.
Measurements: H 4" L 7"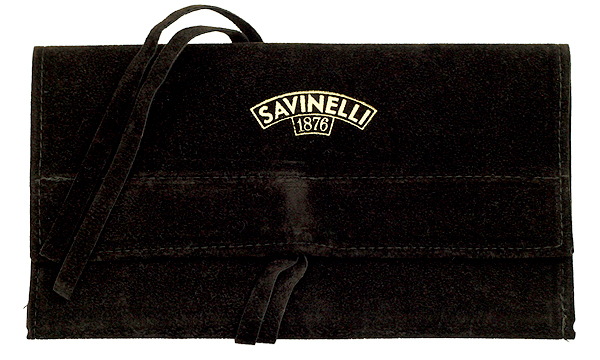 Customer Reviews (2 Total)
Handy Pipe Protection
August 04, 2017
Product: Stands & Pouches Savinelli Velvet Pouch Brown
Ideal for keeping your pipe safe when stowing it in a briefcase, luggage, or automobile glove box, etc. What else ya gonna do, wrap it in a paper towel?! :)
Outstanding Value!
January 18, 2015
Product: Stands & Pouches Savinelli Velvet Pouch Brown