Stands & Pouches: Rossi 2 Pipe Case- Red
Product Number: 001-069-0354
Available in two vibrant hues, Rossi's 2 Pipe Pouch is a modern accessory for the modern pipe smoker. Its exciting color palette will immediately appeal to customers wanting to make a statement with their accessories, and it features a number of functional benefits as well. Its semi-rigid case is flexible enough to fit in any bag, yet durable enough to keep the pipes safe and sound. In addition to the twin pipe holsters located within the case, there's also a netted mesh pouch along the opposite side — perfect for storing pipe tools or a bit of tobacco.
Measurements: L 7 1/2", H 4", D 1 3/4"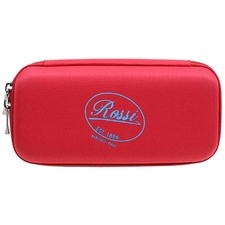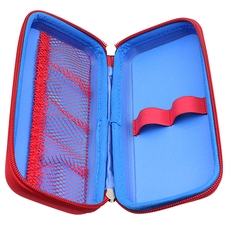 Customer Reviews (1 Total)
VERY USEFUL.
February 19, 2022
Product: Stands & Pouches Rossi 2 Pipe Case- Red
I got the case free with a Rossi Vittoria 8645. It's a nice pipe case. It's tough yet quite light and I like the red colour very much. Holds two standard sized pipes, accessories and some tobacco in a little container or zip lock bag. Recommended.