Stands & Pouches: Neal Yarm Solid Back 5 Pipe Stand Oak
Product Number: 001-069-0645
Elegant understatement is realized in this 5-pipe stand from artisan woodworker Neal Yarm. Made of oak and lightly stained for the natural beauty of the wood to take visual precedence, it reflects both practicality and sophistication for the safe resting of even the most valuable of pipes.
Measurements: L 9.5" H 2.5" D 4.25"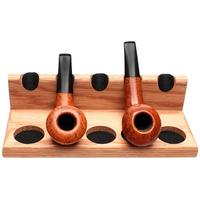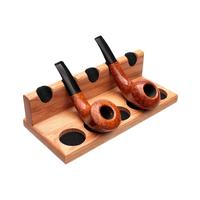 Customer Reviews (1 Total)
Classic Pipe Stand
August 02, 2022
Product: Stands & Pouches Neal Yarm Solid Back 5 Pipe Stand Oak
This solid oak pipe stand shows off the best of my pipe collection, it stands them up tall and proud first class all the way.