Stands & Pouches: 8deco Leather Pipe Chair
Product Number: 001-066-0072
A stylish and portable way to rest your pipes, this leather pipe chair from 8deco combines functionality with great aesthetics at an affordable price. Crafted from a single piece of black leather sewn together at the back, this pipe chair features a dip at the front that's perfect for cradling your pipe's bowl while the enclosed back portion holds the stem. The construction here is slim and easily collapses into a smaller footprint, making for a handsome stand that can be easily slipped into a pocket.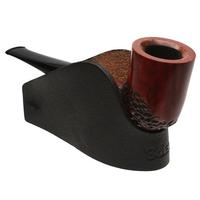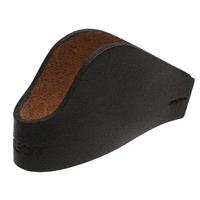 Customer Reviews (1 Total)
This is a good place for your pipe.
October 29, 2022
Product: Stands & Pouches 8deco Leather Pipe Chair
This is a quality piece of leather for holding a pipe. It folds flat for easy carry, and looks stylish! I also like the way it cradles my pipes.