Stands & Pouches: Claudio Albieri 10th Anniversary 4 Pipe Bag
Product Number: 001-066-0078
Claudio Albieri's passion for pipes and tobacco began when he turned 18 and was able to work in his family's tobacco shop in Italy. He's a man that completely immerses himself in his interests, and this love for pipes and tobacco led Claudio to continue his training and education in the hobby, completing a master class in tobacco provided by Davidoff and attending numerous pipe shows. Also an accomplished leather worker, Claudio combines that skill and passion with his love for pipes and tobacco, and the Italian craftsman has become renowned worldwide for his exquisite and luxurious, leather smoking accessories. Not only does his work represent the utmost quality, but it's designed by a pipe smoker for pipe smokers, catering to the specific needs of those involved in the hobby.
Albieri's four-pipe bag is among his most luxurious offerings, catering to pipe smoker's everyday needs in a compact, zippered briefcase arrangement. Entirely composed of the finest Italian leather, this bag offers soft and supple texture with a pocket sleeve along the back, handle at the top, and an included shoulder strap. The inside comprises sewn in socks for four pipes, as well as compartments for a lighter, a tamper, and a tobacco tin — all with extra room for other essentials. This particular 10th Anniversary Claudio Albieri four-pipe bag was a special release in 2022, celebrating a decade of the Italian artisan's handiwork. It comes embossed with "10th Anniversary" on the front, while the inside bears the date "2022" and the individual bag's serialization. Only 10 total bags were made for this select anniversary line, and it's offered in a singular colorway of grey and black.
Video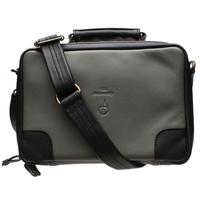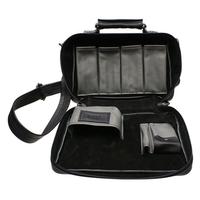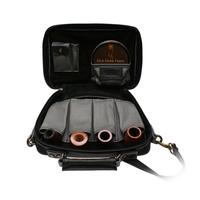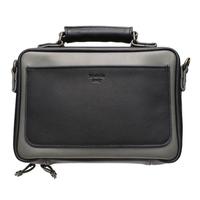 Customer Reviews (1 Total)
The best.
December 10, 2022
Product: Stands & Pouches Claudio Albieri 10th Anniversary 4 Pipe Bag