Pipe Tools & Supplies: Paragon Wax 1oz
Product Number: 001-545-0326
A special blend of microcrystalline and natural waxes, Paragon Wax is designed for use on smooth pipes and pipe stems, as well as gold, silver, bone, and other smooth materials.
With a melting point 35% higher than carnuba, and 30% harder, it's quite thick at room temperature, and should be applied with a soft cloth in small quantities, followed by a lint-free cloth to bring out a brilliant shine.
It can be used on any smooth surface, including marble, steel, silver, meerschaum, or glass, but because of its unusual hardness, it is not recommended for use on leather or other textured materials, including sandblasted or rusticated pipes. For these, Halcyon II is recommended.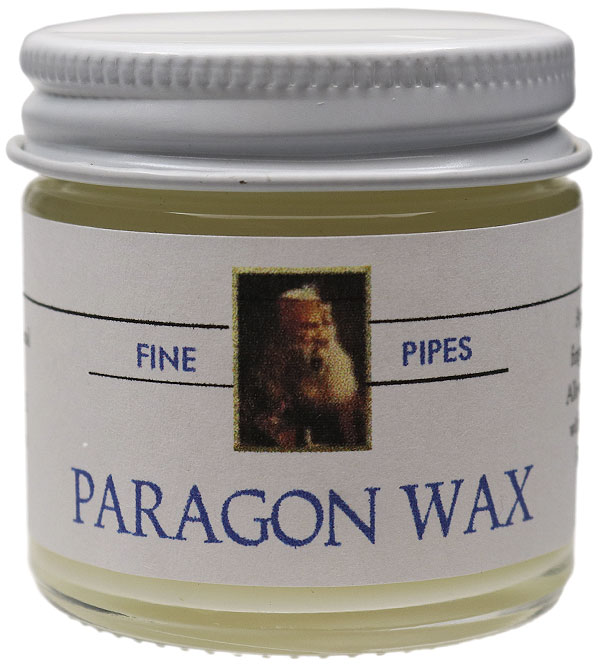 Customer Reviews (2 Total)
Product: Pipe Tools & Supplies Paragon Wax 1oz
This works well on smooth pipes. It's hard to buff by hand but fast and easy with a drill and buffing wheel. Shine lasts about a week for me, but I'm a mechanic and dont always have the cleanest hands. I will buy more when I run out.
Remains to be seen
February 08, 2018
Product: Pipe Tools & Supplies Paragon Wax 1oz