Pipe Tools & Supplies: Brigham Pipe Reamer
Product Number: 001-545-0012
Adjusting down to as narrow as 3/4", the Brigham pipe reamer is a simple tool for managing your briar's cake build-up. Because of the "blades" on this reamer pivot, on wider-bowled briars it will clean out excess cake in such a way as to leave the remaining chamber conical, as some smokers prefer for creating a intense flavor towards the end of a smoke.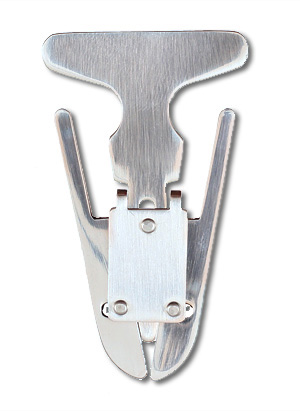 Customer Reviews (2 Total)
My Main One Reamer
June 10, 2017
By: Pedro D.
Product: Pipe Tools & Supplies Brigham Pipe Reamer
I do have others. But This is Far the Best one I Use on my collection of Peterson pipes. : )
By: Daniel B.
Product: Pipe Tools & Supplies Brigham Pipe Reamer
perfect for scraping off excess cake without scarring the wall of your bowl