Tampers & Tools: 8deco Classic Tamper Carbon Fiber
Product Number: 001-545-0279
Sporting Art Deco styling and sound functionality, these 8deco "Classic" tampers are a slim, practical, affordable option. The flat, vented foot and slender fuselage makes it easy to angle the tamper and keep your tobacco burn centered. Plus, they come in a wide variety of different color/material options.
This version goes with an especially modern look, with a fuselage of acrylic-encased carbon fiber.
Measurements:
Length - 4.20"/107mm
Foot diameter - 0.60"/15mm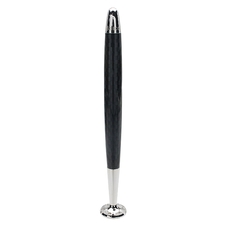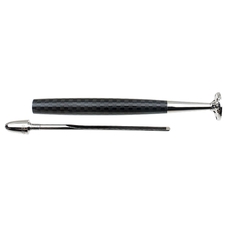 Customer Reviews (2 Total)
Life's Little Pleasures
February 28, 2021
Product: Tampers & Tools 8deco Classic Tamper Carbon Fiber
This tamper is beautiful and functional. Using such a remarkable instrument is surely one of life's little pleasures.
A Tamper Built To Last A Lifetime For 12$
January 26, 2019
Product: Tampers & Tools 8deco Classic Tamper Carbon Fiber