Tampers & Tools: Rattray's Thin Caber Tamper Dark Bamboo
Product Number: 001-545-0396
A thinner version of Rattray's Caber tamper, this tool offers a concave foot at the base, with a pick contained within, attached via a threaded top cap. Offered in a variety of finishes, this one features three knuckles of dark bamboo, perfect to pair with your more organic pipes.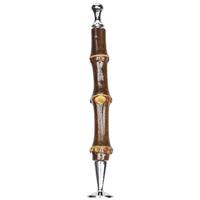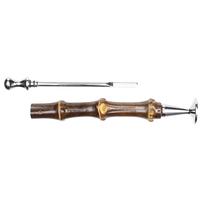 Customer Reviews (1 Total)
Bad Design
November 06, 2019
Product: Tampers & Tools Rattray's Thin Caber Tamper Dark Bamboo
Pick not designed to stay on very good. A little rubber ring holds it in place, once that ring is gone it will fall out at will. In my case the ring stayed in for about 30 days, Tsuge's tamper screws in place a far better design!!!!