Tampers & Tools: Larry Roush Hand Wrought Sterling Silver Tamper
Product Number: 001-545-0415
Hand wrought by Larry Roush, this sterling silver tamper includes a foot specifically angled toward the ember, designed to ensure an even burn, while the other end features a pick to remove the remaining dottle from your finished pipe. It's a piece that's perfect for those times when you need a simple, straightforward tool, but don't want to sacrifice anything as far as style — and even includes a zippered leather pouch for easy carrying and protection.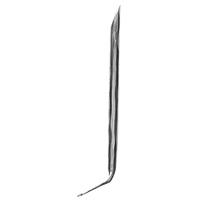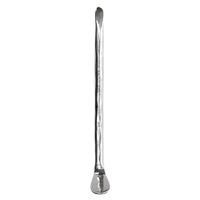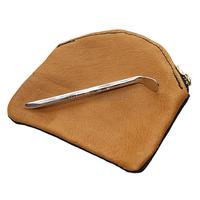 Customer Reviews (2 Total)
Very nice tamper
May 03, 2019
Product: Tampers & Tools Larry Roush Hand Wrought Sterling Silver Tamper
Larry Roush really shows off his quality work as a jeweler with this piece! Price is what you pay, value is what you get! I really enjoy using this!
Great tamper, great value
February 08, 2019
Product: Tampers & Tools Larry Roush Hand Wrought Sterling Silver Tamper