Tampers & Tools: b-Humy Olivewood Tamper
Product Number: 001-545-0425
Born out of a collaboration between Gabriele and Claudio Albieri, b-Humy offers a wide range of smoking accessories, from pouches and tampers to humidifiers. This olivewood tamper is a simple, practical pipesmoking necessity. Both ends are flattened at an angle, allowing tobacco and ashes to be scooped from the edge of the chamber to the center, affording greater control and ease, and the crisp taper allows the smaller end to be used as a pick. The natural hue of the olivewood also offers a natural aesthetic that's sure to match well with any pipe.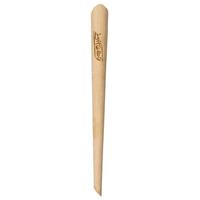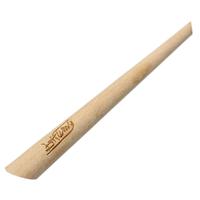 Customer Reviews (2 Total)
Hunk o' wood...
December 01, 2020
Product: Tampers & Tools b-Humy Olivewood Tamper
Would be nicer if the tamp end wasn't such a sharp angle... Needs to be 5º-10º not 45º... a bit overpriced...
What My Meerschaum needed
February 14, 2020
Product: Tampers & Tools b-Humy Olivewood Tamper