Tampers & Tools: 8deco Club Tamper Aqua
Product Number: 001-545-0537
These practical and affordable 8deco tampers feature a threaded pick, hidden within the fuselage, and a vented foot — allowing the smoker to tamp their bowl without suffocating the ember.
Seen here is the Aqua version, displaying a crackle-patterned, sea-green and black in a mosaic-esque display of color.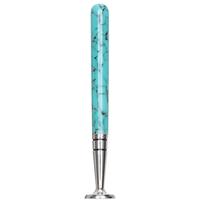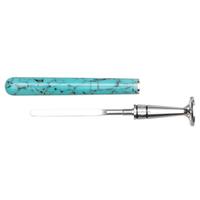 Customer Reviews (1 Total)
Works well
April 15, 2021
Product: Tampers & Tools 8deco Club Tamper Aqua
This tamper is great. About 3.75" long and lightweight, perfect for travel. I use the club side to tamp my mini pipes, hold up.