Tampers & Tools: 8deco Club Tamper Verdant Green
Product Number: 001-545-0541
These practical and affordable 8deco tampers feature a threaded pick, hidden within the fuselage, and a vented foot — allowing the smoker to tamp their bowl without suffocating the ember.
This example features a smoky, shimmering display of verdant green tones.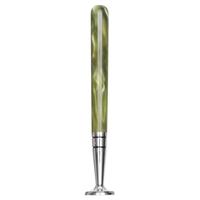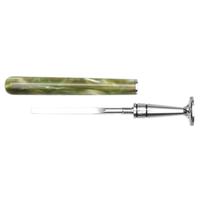 Customer Reviews (1 Total)
Excellent!
December 05, 2020
Product: Tampers & Tools 8deco Club Tamper Verdant Green
I know its just a tamper, but this thing works great!