Tampers & Tools: 8deco Legend Tamper Carbon Fiber Red
Product Number: 001-545-0542
Combining classy styling with a high level of functionality, 8deco's Legend tampers are slender, functional, and affordable. A vented foot at one end allows for tamping without dousing the ember, while a dottle pick is contained within the fuselage. A small scoop lends further assistance, and it's offered here in the striking Carbon Fiber Red finish.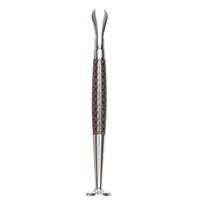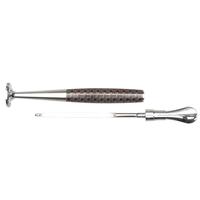 Customer Reviews (1 Total)
Lasted a month.
January 01, 2022
Product: Tampers & Tools 8deco Legend Tamper Carbon Fiber Red
Was a great tamper tell the shovel end fell off. Never broken a tamper let alone in a dang month. Absolutely disappointed.