Gifts: Plateau Briar Pipe Kit Ebonite Stem-Bent
Product Number: 001-507-0071
For those who love pipes and want to take a more hands-on approach, our briar pipe kits are the perfect way to get your feet wet in the world of pipe making*. Featuring a plateau briar block and a bent, vulcanite stem, this pre-drilled piece will allow you to make your own pipe with some simple tools. Many a great carver has started with simple experimentation, and with its drilling and stem already finished, this kit is primed for you to start your pipe-making adventure. Who knows what beautiful grain and intriguing shape lie within?
*Do not make pipes with wet feet. You could slip and fall.
Note: These kits are not photographed individually, so the briar block you receive will have some noticeable differences compared to the one pictured here.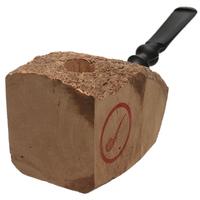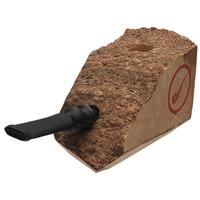 Customer Reviews (2 Total)
Opt for different stem
April 03, 2023
Product: Gifts Plateau Briar Pipe Kit Ebonite Stem-Bent
I feel like I sanded the stem more than I did the finished block and still it didn't look right. The stem was uneven and had a seam that ran as high as a mountain chain...
Great block, mediocre stem.
July 16, 2022
Product: Gifts Plateau Briar Pipe Kit Ebonite Stem-Bent
A great block as usual, but the stem on mine needed lots of work. The part lines are severe, the button is ugly, etc. Even though I generally prefer vulcanite, I'll stick to the acrylic stemmed blocks.