Tobacco Jars: Peterson Grafton Large Tobacco Jar
Product Number: 001-183-0009
Designed to be more portable and durable than traditional glass or ceramic tobacco jars, Peterson's Grafton tobacco jar is made from hardened elastomer inside of a supple leather sleeve. Tested to ensure an air-tight seal, the jar is secured with a Peterson-branded zipper, safely protecting your tobacco from sunlight and any accidental drops and spills.
Measurements: 4.85" H x 3.15" W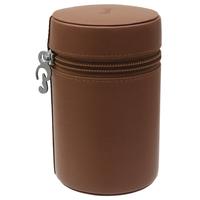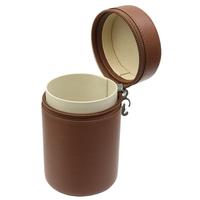 Customer Reviews (1 Total)
Very well made leather jar!!
February 01, 2022
Product: Tobacco Jars Peterson Grafton Large Tobacco Jar
Does exactly what it says and works almost as well as a mason jar! Very impressed and surely a go to travel jar. Love all my Peterson accessories! Love this leather jar!!