Best Selling Cigars
The 25 top selling cigars here at smokingpipes.com. This list is automatically generated by our software once per day. This calculation is also used to determine the tinned tobacco sales rank that you find on each tobacco.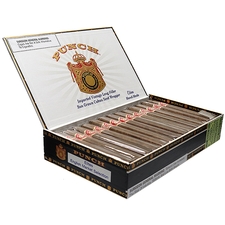 TODAY'S BEST
Punch:
Elites EMS
$4.29
Length: 5.25 in./133.35 mm.
Ring Gauge: 42
Country: Honduras
Wrapper Type: Sumatra
Wrapper Country: Ecuador
Filler Country: Dominican Republic, Honduras, Nicaragua
Binder Country: United States
Top User Review By:
Turd Furguson
Spicy and bold, a great smoke at an everyday price.
TOP 25 Best Selling Cigars
(Updated Nightly, Monthly Rolling Average)