Peter Matzhold Pipes
3 Total

Peter Matzhold makes pipes near the town of Graz, Austria. He made his first pipes just for fun, in 1978, and taught himself – which explains his unique style. Living and working in the same place, he is able to head to the workshop any time of day or night. Trained as an architect, Peter found much more joy in making pipes, and has been working full-time developing his style ever since.

His pieces are often variations of freehand shapes and are each fitted with a stem and tenon turned from solid vulcanite rod. Not wanting too much flash on his creations, it would be very rare to find any material other than boxwood, olive wood, or silver, though most pipes are simply black vulcanite (occasionally cumberland) and smooth briar. Producing around 200 pipes each year, the smooth finishes are all lightly stained, but the sandblasts can be either virgin, light brown, or black.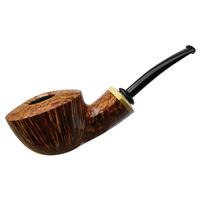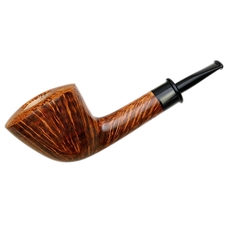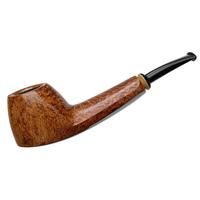 Portfolio for Peter Matzhold