LONERIDER
About Me:
I've been smoking pipes for almost 50 years now. I have been buying more English pipes, though I have many Italian. Former HS Eng. teacher.
Badges








Reviews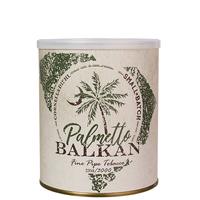 Cornell & Diehl - Palmetto Balkan 8oz
Wonderful blend!
First of all to you complainers. If you don't want to pony up the dough for 8oz., don't! You will be missing a great blend. Smooth as a baby's bottom, and with great flavors. Woodsy as advertised, with slight fruity undertones. This is easily one of the best blends C&D has come up with in a long time. I could easily see this as an all day blend. Fantastic! So, PLEASE DON'T pony up the dough and leave more the rest of us who have taken to this new blend.
Favorite Products