 Reviews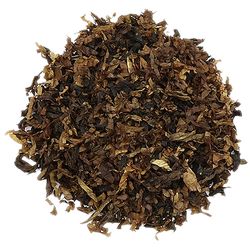 Cornell & Diehl - Berry Good
Give It a Chance with a Little C&D Tinkering
This is one folks usually love or hate. It's a burley lover's mild aromatic. But for some, it doesn't seem to work. I love burley-heavy blends—my favorite, hands down, is C&D's nonaromatic Pegasus—but some burley-heavy or all-burley blends pack too heavy a soapy, heartburn-inducing punch to the back of the throat or are a bit too smoky. This blend, for me at least, suffers from the former. The soapiness in fact overpowers the delicately infused berry, and despite my tending toward nonaromatics, I have a soft spot for blends that include raspberry, blackberry, currant, and the like. Really wanting to enjoy this undoubtedly high-quality tobacco, as well as keep things all C&D, I blended Berry Good with some C&D blending tobaccos until I got it to reveal, for me at least, what's so very good about it. Here's what I came up with (for half a pound): 4 ounces of Berry Good, 2 ounces of C&D's Bright Virginia Ribbon, 2 ounces of C&D's Red Virginia Cavendish. Think Pegasus with a tinge of tangy-sweet raspberry or strawberry. Smooth, well-rounded, and cool. It reminds me a little of an erstwhile American standby, Four Seasons, which is no longer in production (not even Sutliff's match of it). I'm glad I didn't give up on Berry Good.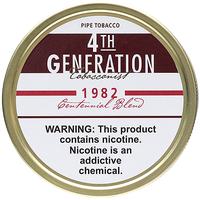 Erik Stokkebye 4th Generation - 1982 Centennial Blend 1.4oz
A High Quality Berry Aromatic
I can't believe how much I like this aromatic blend and crave it. I'm not a big aromatic smoker, but every once awhile I want the sweetness and aroma that only a good aromatic can deliver. At such times, I'm drawn to blackberries, raspberries, and the like. I've tried different berry blends and have even blended my own, but Stokkebye nails it--also a surprise because I usually associate overly sweet goop with Stokkebye's standard aromatics. But this blend is as if Stokkebye & Co. took their high-grade, exceptional Luxury Navy Flake, some Cornell and Diehl burley, and a high-grade cavendish lightly basted in juice from fat summer blackberries. The bit of vanilla rounds out the flavor, taming the berry. I've never gotten tongue-bite out of this, but if I puff too fast, I cause the added sugars to cross into sour territory--my fault, not the tobacco's. This blend would be like too many aromatics if not for the obviously superior quality of the tobaccos used to make it. I'm hooked, and I hope this remains available for a good long while.
Cornell & Diehl - Pegasus 2oz
Truth In Advertizing and Hype
It's unexpected and heartening when a tobacco lives up to its description and when the hype proves true. This tobacco really is tasty but uncomplicated, which is good in this case. It's everything I wished modern renditions of Prince Albert, Carter Hall, Edgeworth, and a swath of "gourmet" burley-heavy tobaccos would be. An added plus is that this blend doesn't deliver what I call the "burley choke hold" that burleys so often can. This tobacco will be my mainstay from here on out, so it's fortunate that it comes in bulk as well as in tins.
Favorite Products