 Reviews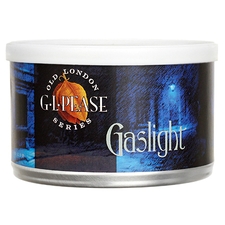 G. L. Pease - Gaslight 2oz
A winner
Hooked on the first bowl, I think this is going to be a real favorite. I don't see how you can improve much on a blend like this. Latakia fans will love it but it's got so much more going on. You can tell a lot of care went into creating this tobacco. Slow burning, great flavor and I really loved the smell.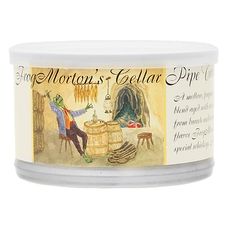 McClelland - Craftsbury: Frog Morton's Cellar 50g
Excellent
My favorite of the Frog Morton's and one of my all time favorite tobaccos. Really excellent flavor, unique, and though I have a lot of tobaccos I really enjoy, I find myself ordering this one over and over again.
McClelland - Club Blends: CPCC Scottish Woods 50g
Excellent
This has quickly become one of my favorites. When you open the tin it has a rich smokey, spicy and earthy aroma. Moisture level is almost perfect in the tin, with little drying time needed. Lights easily and stays lit. The Orientals dominate but don't overpower, as the Latakia and Virginia are always in the background, fading in and out at various strengths. The flavor evolves nicely and seems best around mid bowl. I've smoked this in various pipes and various size bowls and always had a great experience. It's just a nice, complex, pleasing blend. I prefer English blends so I might be a bit biased towards this type of tobacco, but among all the English blends I like, Scottish Woods is right up there with the very best.
Favorite Products
Currently there are no favorite products