GENERAL
About Me:
I am a Civil War vet who switched from cigars to pipes.
Reviews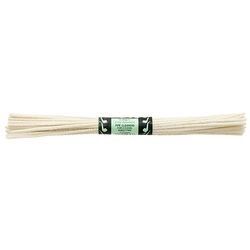 Cleaners & Cleaning Supplies - B. J. Long Churchwarden Pipe Cleaners (32 pack)
Not your ordenary pipe cleaners
I have stopped using regular pipe cleaners. I keep a pair of needle nose pliers handy when I am smoking, the kind with a built-in wire cutter. After using a Churchwarden cleaner to clean my pipe I take the pliers and nip off the dirty part. You can do this until it is too small to use anymore.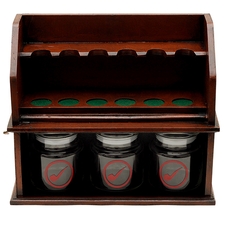 Pipe Accessories - Two Cousins Tall 6 Pipe Stand With 3 Tobacco Jars
Great Pipe Stand!
Very attractive, it will look good in any room. It is sturdy and well made. The pipe holders are felt lined, a nice touch that protects your pipes. One of the best features are the glass tobacco jars. They are thin, crystal clear, and absolutly air tight. In fact the lids fit so tightly that you can pick up the jar by the lid with no fear that the jar will fall free.
Pipe Accessories - 18 Pipe Round Stand
Great pipe rack!
Putting the rack together is easy. However, with my rack , the top fit too loosely. I had top glue the top in place to keep it from falling off. To make this rack much more useful than it already is go to Wal Mart. In the kitchen section, pick up a white plastic two shelf Lazy Susan for six bucks. The rack fits like it was made for it. You can discard the top shelf, or put the pipe rack on top and a tobacco humidor on the bottom. You may also want to glue the parts together, a bit of white glue before you screw them together. If you don't, the two upper tiers will shift around and throw your pipe all over.
Favorite Products