 ALFABET
About Me:
in 1969 as a college freshman I stopped by the local pipe shop in Carlisle, PA, owned by a pipe maker, Dick Johnson. a $2. corncob and a can of "carter hall" and I was off to the races. Almost 45 years later (and several stop/starts witih pipes) I have settled into an infrequent habit with my pipes and the tobacco choices remain the same as they have since college: Cavendish, Virginia, Burleigh in various blends and flaked or rolled if possiblel
Reviews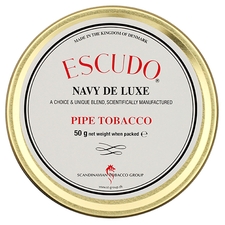 A & C Petersen - Escudo Navy Deluxe 50g
Wonderful Navy Flake
Just got the tin this morning and took a pipefull this afternoon. Smooth, tasty and just a very good, traditional tobacco that has no bite and no nasty side issues at all. I also have tried Peter Stokbye's version which is also excellent but like this one better.
Peter Stokkebye - Aroma Dutch Slices
VERY NICE, REMINDS ME OF TROOST
I ordered this and several other bulk in small amounts to try. I did try a bowl just now and it reminded me very much of Troost Red, not the stuff they sell now but what I started with 46 years ago. I think it is mild and do not find it particularly aromatic, which is a good thing for me. A very honest, easy to smoke tobacco.
Favorite Products
Currently there are no favorite products