 Andrew M.
Badges









Reviews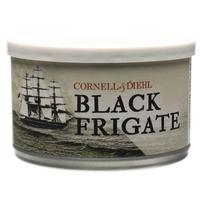 Cornell & Diehl - Black Frigate 2oz
Strong, but smooth
Other tobaccos I have had that are this insistently flavorful are accompanied by an unforgiving bite. Black Frigate has none. This is one of the most assertive of English blends I've had, but it is entirely enjoyable, and a nice way to spend an early spring evening with thunderstorms in the offing.
G. L. Pease - Regents Flake 2oz
A good, long smoke.
The pleasant aroma when you open the tin makes you want to love this, and you will (if you fancy Virginia/Periques). It smokes very easily, so if you're newer to pipe smoking or generally impatient, you'll need to take it easy. I can't claim to be skilled at making a bowl last a good, long time, but Regent's Flake makes it easy. This is the first non-burley blend I've managed to smoke all the way through on one match. It's delightful without being overly aromatic, forgiving, and a good way to spend a cool weekend afternoon.
Favorite Products
Currently there are no favorite products