 Reviews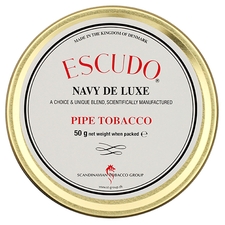 A & C Petersen - Escudo Navy Deluxe 50g
Wonderful
Saw it recommended for lovers of the Dunhill Royal Yacht. I tried it today and I'm truly impressed with the subtle flavor and burn. It's climbed to the top of my list. I am late to the party, regarding trying this blend, but this is a classic and now we will become best friends.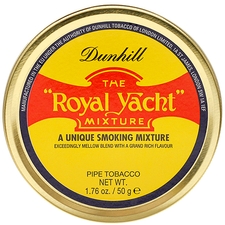 Dunhill - Royal Yacht 50g
Mellow Kick
I love this Virginia blend. Soft mellow flavor with an absolute kick in the pants nicotine effect. I've tried several of the GL Pease blends searching for the mellow flavor. Then tried Dunhill's Early Morning which had no flavor for my taste buds. This is finally the one for me. Enjoy!. I give it 4.5 stars just in case I come across a better tobacco some day.
Favorite Products
Currently there are no favorite products