 Reviews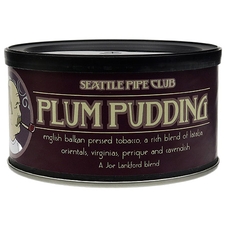 Seattle Pipe Club - Plum Pudding 2oz
Delicious and Incredible
I had a tin of this sitting around for a few years and just got around to popping it open. I'm disappointed that I had not tried this blend sooner, but having it with some age pretty much blows that disappointment out of the water. This blend is absolutely delicious, and I get deep, rich, fig and cocoa notes which maintain its flavor to the very end. Probably the first blend that I can't stop thinking about after finishing the bowl, so I've made sure to stock up moving forward. Definitely something I can smoke anytime or all day.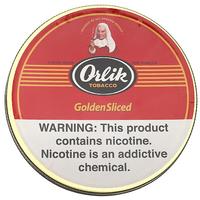 Orlik - Golden Sliced 50g
My standard
In my experience, this was one of the first flakes I had tried and probably the first brand that I could not put down. After letting the flake dry out for about 30 minutes, I would fold it, stuff it, and forget it. The smoke for me is just the right amount of sweetness, very smooth, and an overall pleasant experience start to finish. I am going to make sure I have some of this on hand unless I come across something to replace it.

Pipe Accessories - Smokingpipes Tobacco Jar
Excellent
I bought two of these jars to store some ribbon-cut and flake tobaccos. There is a thick plastic seal on the lid and requires a satisfying amount of force to open and close-- the seal is fairly tight in my opinion, which I enjoy. I dropped a pocket humidifier inside one of my full jars and the tobacco has kept very well even even after a few months and is not too moist or dry. They are aesthetically pleasing on my table and the price is right for a jar of this size and quality.
Favorite Products
Currently there are no favorite products