 Reviews
G. L. Pease - Samarra 2oz
Undiscovered Gem
This blend doesn't get enough play on forums and review sites. I like most Pease blends and this one is my absolute favorite, if I had to pick only one.
McClelland - 2000 - Fragrant Matured Cake
Wonderful indoor smoke
It has a great, classic McClelland Virginia taste with an aroma that will please anybody. This is the most satisfying aromatic I have smoked. I can see it being a lifelong friend.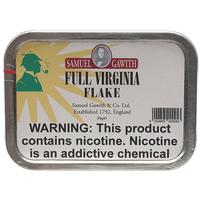 Samuel Gawith - Full Virginia Flake 50g
Anyone's top five
This makes most pipe smokers top five list. I've smoked pounds of it and find that at three to five years of age it's at it's peak. Stock up if you can. It goes like a $100 LED TV on Black Friday.
Favorite Products
Currently there are no favorite products